Orthophos SL 3D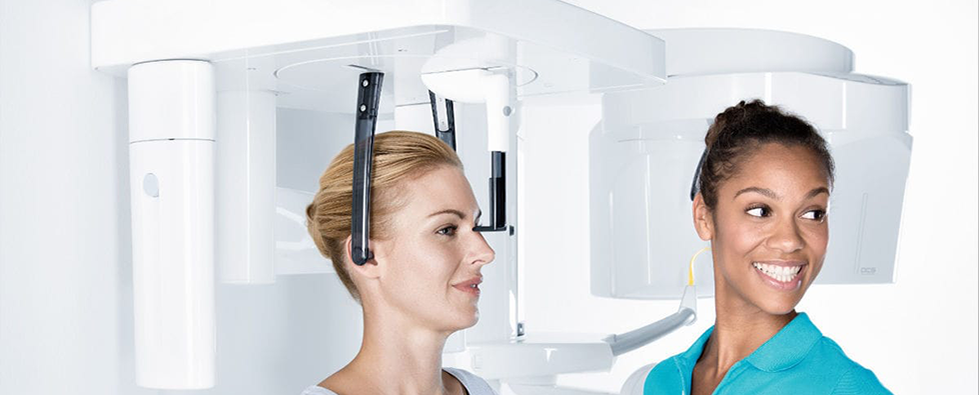 Orthophos SL 3D
Orthophos SL is the latest member of the successful 3D imaging family. It wins points for functionally, quality and design.




The true all-in-one image unit. With the Orthophos SL, your practice is extremely well prepared for various treatment situations. On the 2D side, the groundbreaking DCS sensor and SL technology satisfy the requirements of practitioners with very high demands for panoramic imaging. In 3D, you can decide (now or later) between the 8 cm x 8 cm or 11 cm x 10 cm volume unit. Both units offer a variety of collimations.




In combination with the pioneering Sidexis 4 imaging software, the Orthophos SL gives you access to a variety of innovative treatment solutions. Orthophos SL 3D can be equipped at any time with a cephalometric arm.







You benfits at a glace




Revolutionary 2D DCS images for efficient diagnosis

All teeth automatically in the sharp layer

Automatic positioning aids optimize your practice workflow

Variety of volumes for more treatment options

The third dimension makes the difference




3D imaging increase your own diagnostic accuracy

Better inclusion of the patients in planning

No referral of your patients to specialists

These units increase your pratice services and your success
3D imaging
The Orthophos SL 3D offers a great variety of options to match these needs: different volume sizes to choose from, HD/SD/Low Dose modes and a smart and intuitive Software to make the most out of the taken images and link directly into treatment.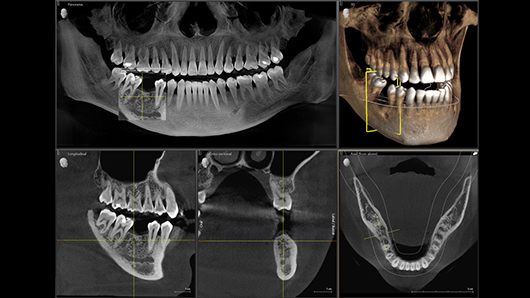 3D images
2D panoramic imaging: Revolutionary technologies
The Orthophos SL has revolutionized 2D imaging with the introduction of the Direct Conversion Sensor, Sharp Layer technology and interactive SL. Experience panoramic images like never before.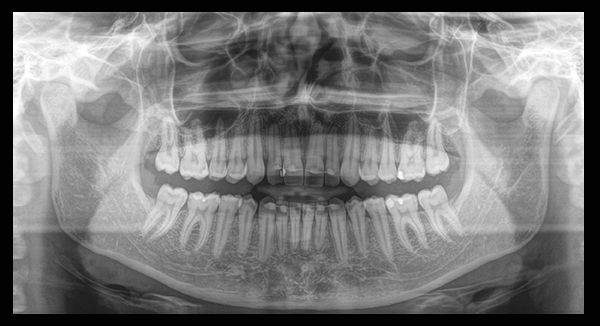 2D panoramic image
DCS and Sharp Layer technology
Thanks to DCS and SL technology, you not only get high-resolution panoramic images in the sharp layer, but can respond interactively within the image to special cases (lingually / buccally) – without additional imaging.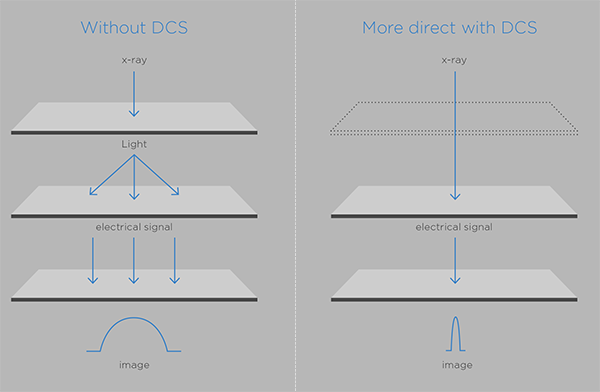 Direct Conversion Sensor (DCS)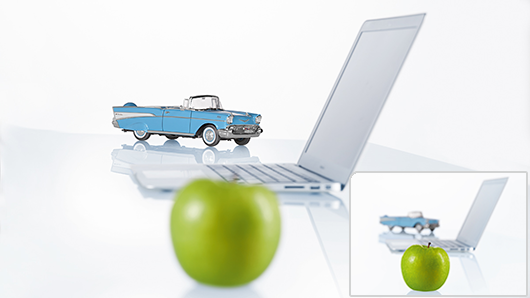 Sharp Layer (SL) technology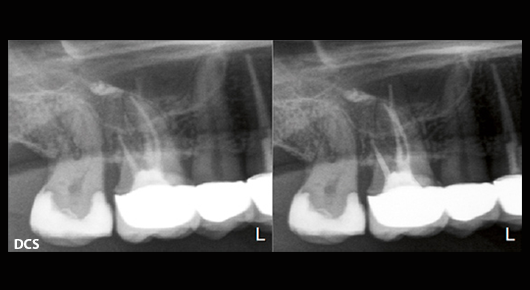 DCS and SL technology
Variety of volumes for more treatment options
A selectable field of view starting at a focused 5 cm x 5.5 cm volume and and going up to 11 cm x 10 cm forupper airway analysis allows for a broader practice offering.

SICAT Air and SICAT Optisleep
After analysis of the upper airway in 3D, SICAT Air gives a report on the effect of the planned protrusion degree

and possible effects on the tempromandibular joint. Ordering an individual patient therapeutic appliance with

Optisleep is done purely digitally.



---
Optimum Workflow
E(asy) V(olume) I(ndicator) light localizer




In order to make best use of volume sizes, the EVI light localizer automatically indicates

the patient's position in the volume.




Ceph arm




The ceph can be mounted on the left or right side of the unit and provides details,

high-contrast cephalometric images perfectly suited for orthodontic analyses and

tracings.

Working digitall is this easy




Sidexis 4 - this is the core of the digital workflow with Densply Sirona

Modern design

Software platform for all Densply Sirona X-ray units

Intuitive operation, optimally coordinated workflows

Simple overview of the patient history thanks to the intuitive timeline

Eaasy export of DICOM data sets

Interface of the integrated solutions from Densply Sirona

Intuitive operation




No matter how your X-ray room is setup, the swiveling and tilting EasyPad

makes it highly flexible and the clearly arranged buttons and symbols ensure

optimum operation.

Automatic position




The occlusal bite block great simplifies patient positioning. This result in ideally

positioned X-ray images every single time.

Ambient Light




For a relaxing and modern atmosphere in your practice.



Orthophos SL 3D in the practice
Technical properties
Overview of performance features

Orthophos SL 3D

Imaging volume




11 cm Ø x 10 cm height

11 cm Ø x 8 cm height

11 cm Ø x 7.5 cm height

8 cm Ø x 8 cm height

8 cm Ø x 5.5 cm height

5 cm Ø x 5.5 cm height

3D resolution:

Isotropic voxel size

0.16 mm;

0.08 mm in HD mode

Scan time / exposure time




2–5 s;

14 s im HD mode

X-ray generator

kV

mA




60–90

3–16

Effective dose (Ludlow)




Low Dose: 3 μSv–20 μSv

SD: 23 μSv–145 μSv

HD: 57 μSv–273 μSv

Minimum space need

(depth x width x height)

1,411 x 1,280 x 2,250 mm

Door size

For setup at least 66 cm

Weight

X-ray unit approx. 110 kg
| | | | |
| --- | --- | --- | --- |
| | | The 3D x-ray family | |